Dr AK Agarwal
Chairman
Dr AK Agarwal with Ph.D degree in Electrical Engineering from University of Delhi, is a technocrat with over 30 years of experience in augmenting the growth in hi-tech companies and in spearheading successful global business alliances. He has developed deep insights in innovating resilient leadership.
He has travelled to diverse parts of the globe including USA, Germany, Italy, Switzerland, China, Japan, South Korea, United Kingdom, Hungry, France, Israel, etc…., extensively interacted with the international business community and intelligently carved out a niche in technology management, entrepreneurship and innovation, within the conceptual framework of flexibility.
He delivered expert lectures in the field of Technology Management at National and International level including Seoul National University, South Korea and a joint programme organised by University of Minnesota, USA and Indian Institute of Technology (IIT), New Delhi.
Nominated as Author for writing several chapters of course curriculum, being prepared by Ministry of Science & Technology, Govt. of India, in area of Technology & Innovation Management for advanced study programs.
Nominated as part of Business Delegation accompanying Smt. Pratibha Devisingh Patil, Former President of India, during a State visit to Spain and Poland in April 2009 for International Diplomacy and Business Development.
Participated as Member of National Consultative Meeting on National Innovation Systems (NIS) of India, United Nations, APCTT.
Dr. AK Agarwal Authored bestsellers including:
1. "Indian Industrialisation – Trajectory Redefined"
The book was released by Smt. Mridula Sinha, Hon'ble Governor of Goa, Union Minister Shri Ravi Shankar Prasad and Union Minister Dr. Mahesh Sharma. Preface of the book has been written by Prof. Choelsoon Park, Professor, Seoul National University, Korea.
2. "Vibrant Indo-ASEAN Leadership"
The book was released by Shri O.P. Kohli, Governor of Madhya Pradesh, in the presence of Union Minister Smt. Sushma Swaraj, Ms. Jayathama Wickramanayake, United Nations Youth Envoy, USA and ambassadors of all ASEAN countries, in  Bhopal in a programme organized by INDIA FOUNDATION. Preface of the book has been written by H.E. Dato' Hidayat Abdul Hamid, High Commissioner of Malaysia in India, and foreword by H.E. Dr Ton Sinh Thanh, Ambassador of S.R. of Vietnam to India, Nepal & Bhutan.
3. "World Bows to Lord Hannumana"
Foreward for which has been penned by Padam Vibhushan Asha Bhosle. The first copy of the book has been presented to the Hon'ble President of India, Shri Ramnath Kovind ji,
Dr Agarwal is a perfect blend of philanthropist, industrialist and academician. He has/had a representation in following professional bodies – at national and international levels.
1. Member – Central Board of Railway Research, Ministry of Railways, Govt. of India.
2.Has been member, Innovation Council, Research Design and Standards Organisation (RDSO) Ministry of Railways, Govt. of India.
3.Honorary member–Indo-Swiss Centre, who conducted recently India-World Business Leadership Summit during sidelines of World Economic Forum in Davos in Switzerland in January 2018.
4.Significant contribution in organizing a yoga camp in Jungfrau in Switzerland, which at 4158 meters above sea level is also called the top of Europe, on International Yoga Day, June 21, in 2017.
5. Volunteer of United Nations.
6. Chairman – National Council on Technology & Innovation, ASSOCHAM, INDIA
7. Has been Chairman – National Council on Rail Transport, ASSOCHAM, INDIA
8. Chairman – Motherland International Foundation, engaged in environment protection, and welfare for under-privileged.
9. President–The Eminent (Enlightening Masses about Experiences and Teachings of Veterans) an NGO working in the area of welfare for elderly.
10. Patron – Inspire, Quarterly English Magazine
11. Member of the World Youth Council, engaged with the United Nations Volunteers programme, contributes to peace and development through volunteerism worldwide.
12.Gold Member of the Parliament of the Worlds Religions, Chicago, the US.
13. Member of The Goi Peace Foundation, Japan.
14. Patron – Bhaurav Devras Saraswati Vidya Mandir, Senior Secondary School, Noida run by Vidya Bharti, an educational foundation.
15. Has been Member, Executive Council, Rohilkhand University, Bareilly, nominated by the Governor of Uttar Pradesh.
16. Has been Member, Board of Management, National Dairy Research Institute, Karnal, nominated by Union Minister of Agriculture, Govt. of India, mainly for electrical/electronics apparatus used in processing.
17. Patron, All India Pantnagar University Alumni Association.
Dr AK Agarwal has been recipient of following prestigious recognitions at national/international levels.
1. Awarded the International Certificate of Excellence for exemplary work in bringing to the fore an inclusive model of integral humanism for the welfare of the elderly in Europe, especially Switzerland and furthering application of the 2030 Agenda for Sustainable Development of the United Nations by inculcating the doctrine, including an element of mental-yoga, for their well-being.
 2. Has been honoured by We Care, an organisation co-founded by UNIC and UNESCO, for assiduously working for the disabled in India.
3. Has been awarded a Certificate of Eminence by Samarpit, a health and education society, in recognition of his rendering immense contribution towards reaching out to the elderly of the underprivileged section and unwavering engagement.
4. Has been honoured by Uttar Pradesh Samaj, an organisation working for the helpless and hapless, for his unmatched and wholehearted endeavours in reaching out to the elders dwelling in slums in different parts of the state.
5. Has been honoured by Apna Ghar, an organisation working for the destitute since 2005, for selflessly submitting himself to the cause of the destitute and disadvantaged and facilitating their rehabilitation.
6. Recipient of 'Leadership Award for Sectorial Excellence' in Engineering from Amity University.
7. 'Udyog Ratna Award' conferred by Institute of Economic Studies, New Delhi, for outstanding performance in the field of Industrial Development of the country.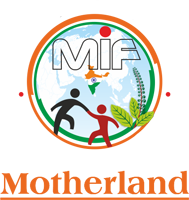 No Results Found
The page you requested could not be found. Try refining your search, or use the navigation above to locate the post.