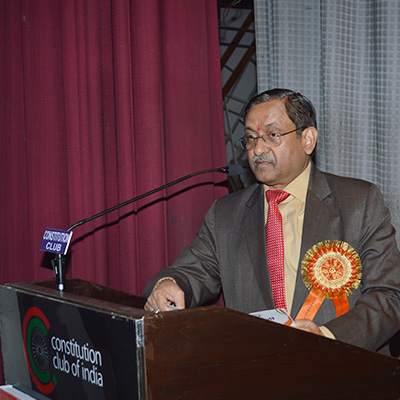 Dr. A. K. AGARWAL
Chairman
He is a technocrat with over 30 years' experience in amplifying the growth in hi-tech engineering companies and in spearheading successful global business alliances. He has developed robust insights in innovating resilient leadership. He has travelled to diverse parts of the globe, extensively interacted with international business community and intelligently crystallized a niche in technology management and innovation, within the conceptual framework of flexibility.
Dr. Agarwal is a perfect blend of social, industry and academia. He is represented in various professional bodies – governmental and non-governmental. He has delivered keynote speeches and chaired conferences and seminars of national/ global importance. He is a recipient of key awards and recognitions.
He is an eminent writer of books on management and industrialization. It is to his credit that he penned, titled Management by Walking and Indian Industrialisation – Trajectory Redefined which became an instant bestsellers.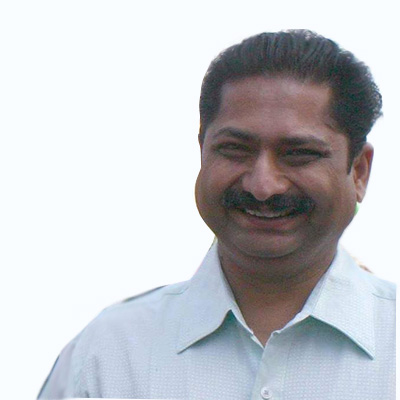 Mr. Shriram JOSHI
General Secretary
Ex-Editor & CEO and currently Board Member of the Hindusthan Samachar
Associate Editor & Bureau Chief of the PUDHARI daily
He is a senior journalist, accredited by Press Information Bureau (PIB), with a rich experience of over 25 years, especially in the print media. His professional work experience includes working with renowned media houses including Tarun Bharat group, Indian Express group and Hindusthan Samachar.
In addition, he is a thinker, writer and expert organiser of events. A compilation of his articles and columns is available in Book form also. He has travelled to various countries at different times, with the then reigning Prime Minister(s) of India.
Mr Joshi brings on board his socio-political expertise, innovative ideas and keen acumen, by which he is guiding and steering various projects of the Motherland International Foundation in an exemplary manner.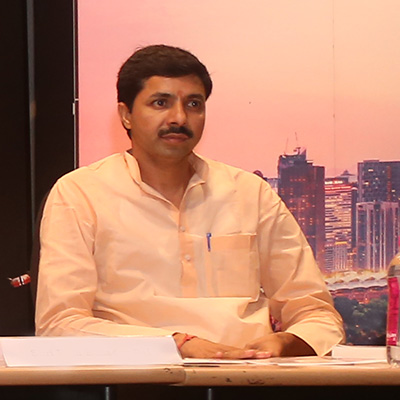 Mr. Rajesh YADAV
Vice Chairman
He is the National Vice President, Bharatiya Janta Yuva Morcha (BJYM), New Delhi, India. He took part in Delhi assembly elections twice in the year 2008 and 2015 consecutively from Badli assembly constituency which is one of the seventy Delhi assembly constituencies of Delhi and is the part of North West Delhi Lok Sabha constituency.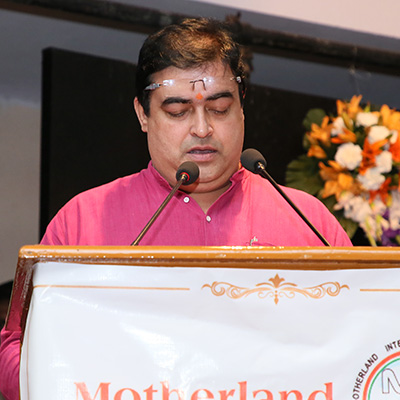 Adv. DS BHATTACHARYA
Vice Chairman
Born to a proud family of Swayamsevavaks, at Silchar (Assam), in the year 1973. Brought up at Nagpur, Maharashtra, where Father served as Dy. Director, National Fire Services, Govt. of India. Father was the recipient of the prestigious Presidents Medal for Meritorious Service.
A 3rd Generation Swayamsevak, during College days was also a State Executive Member of ABVP & later on joined the youth wing of BJP under the able leadership and guidance of Sri. Devendra Fadnavis, now the CM of Maharashtra.
Conferred the Title of "Mr. EXTRAORDINARE, CENTRAL INDIA" by Meo Memorial Medical College, Nagpur.
In the year 1994 represented Nagpur University in the very prestigious "Justice Nanavati All India Moot Court Competition" held at Ahmadabad and earned accolades for the University.
Graduated in LAW (LL.B) from The University's College of Law, Nagpur, Maharashtra. Initially practiced Law at the Mumbai High Court, later moved to the Supreme Court of India, New Delhi, for practice. In the span of around 18 years of continuing Legal Practice, came across many Criminal, Civil, Constitutional & Corporate Litigations / Legal assignments. Amongst other, Adv. Bhattacharya was entrusted with Arbitration Matters relating to Delhi Metro for many years by M/s. MONSUAL R HARRIS, an Australian Company (Partner, implementation of Delhi Metro Project).
A crusader for Safe Standardisation and Accuracy of Drugs under the Drugs & Cosmetics Act, had filed an Art 32 writ petition, in public interest, before the Hon'ble Supreme Court of India as a petitioner in person.
Member of Adhivakta Parishad from its inception

Member Zonal Railway Users Consultative Committee, NF Railway

Media Panellist and State Executive Member, BJP Assam Pradesh

Member, Supreme Court Bar Association, New Delhi

Member, International Society of Red Cross, Silchar Chapter

Ex State Convener, North East India Sampark Cell, BJP Assam Pradesh

Former Director, Board, Hindusthan Samachar (Multi Lingual News Agency)

Member (Legal), AFRO ASIAN GAMES Org Committee, Govt of India, 2001

Ex State Executive, ABVP, Nagpur, Maharashtra.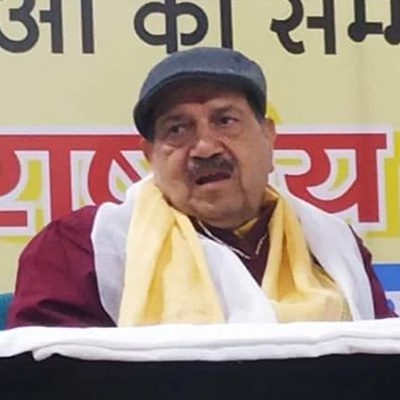 Mr. Mithilesh MISHRA
Secretary
Mphil from Jawahar Lal Nehru University Delhi worked with several NGOs on tribal identity and development issues. He also served Government of India on Food Security Projects, State Planning Commission on food storage depots, and related labour issues.
Mr. P Paiwang Konyak
Minister, Transport, Information Technology & Communication, Nagaland, Kohima
Dr. Ravi Prakash Tekchandani
Director, Central Hindi Directorate, GOI
Prof. Waman Kendre
Director, National School of Drama, New Delhi
Prof. PB Sharma
Former Vice Chancellor, Delhi Technological University
Dr. Jamshed A Siddiqui
Country Director – India & Chief Representative – South Asia at University of Technology Sydney
Prof. U C Jindal
Former Dean, Faculty of Technology, University of Delhi
Dr. Vinay Kumar
Former Sr. Scientist, DSIR, Ministry of Science & Technology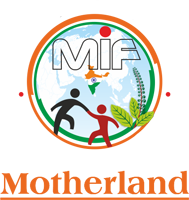 A Charitable Medical Test Centre was inaugurated in Community Centre, Sector 30, Noida by 'THE EMINENT' (A National Level NGO) in cooperation with Motherland International Foundation. The RWA, Sector 30 provided the building for the said test Centre. The Centre...
read more